School Admission
Admission and Withdrawals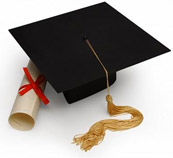 Admission is open to both boys and girls. It is restricted by certain policies of the management and by the conditions of age, ability and conduct of the candidate.
While seeking admission the following documents are to be produced.(a)Transfer certificate (b)Birth Certificate(c)Community Certificate(for SC/ST/Backward only)
Applications for admission should be made on the prescribed form by parents or guardians who will be responsible to the head of the school for the pupils conduct, deportment, punctuality, regular attendance, progress in school and payment of fees.
The principal reserves the right of refusing continued studies of any pupil whose conduct is found not satisfactory or who is not benefitting by his/her study in this school.